Musical Director
Zach Kuhn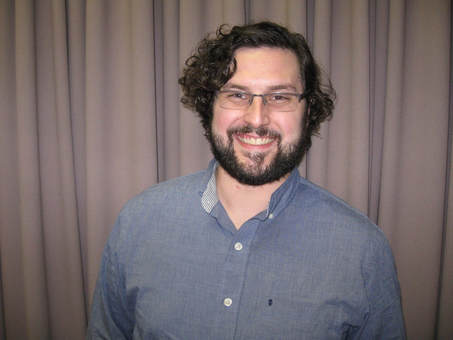 ---
Zachary Kuhn is proud to be the newest director of the Pretzel City Chorus. He is an avid performer, director, and composer. Zach brings a youthful, but demanding energy to the chorus that has promoted growth in its membership. While he is new to this ensemble, Zach is not new to the choral arts or barbershop. As a vocalist, he has participated in his own high school quartet, choral festivals, stage productions, Susquehanna University's University Choir, Chamber Singers, and Opera Studio Chorus.

Zach is also a classically-trained percussionist who enjoys spending time training competitive high school marching band students and teaching in his own private studio. He is currently pursuing a degree in film scoring at the esteemed Berklee College of Music's online campus. His studies are focused in traditional and contemporary theoretical harmonic practice, implementation of music technology, and compositional styles and techniques. He hopes that the skills he builds at Berklee will continue to benefit the Pretzel City Chorus during his tenure as their director. After completion of his studies, Zach hopes to put his talents to use in the entertainment industry.

When Zach is not directing the chorus, he enjoys spending time with his family and friends, meeting new people in the Berks County business community, enjoying his classic Marvel Comics collection, and indulging in well-produced film and television.