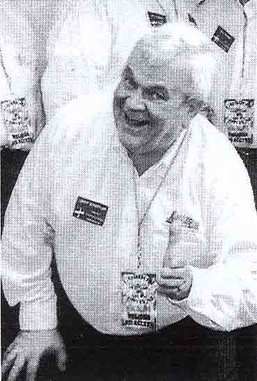 LeRoy Scheffler
Nuggets Assistant Director

LeRoy has always been "Mr. Music". His interest in music started in 5th grade when he began with flute lessons and vocal training with Dr. Kathryn Morgan. In high school, he was selected as student conductor for the Concert Band and Concert Orchestra, as well as musical coordinator for the high school musical productions of Bye Bye Birdie and The Sound Of Music. Through the years he has performed with numerous theatre groups.

In 1974, while in the US Air Force, he heard the Regents Quartet (International Champions) and caught the barbershopping bug. While on temporary duty in Atlantic City, NJ, he visited the local chapter and was hooked on this style of music.

After leaving the service, he relocated to New Ringgold, PA and joined the Pottsville, PA chapter and, in less than a year, became the musical director. He has been their director to this day. During the last 32 years he has helped other chapters by filling in as director when situations left them without directors for periods of time. While directing he also made time to sing in several quartets.

Now retired, he enjoys the challenge of doing what he can to help the Reading chapter and the Nuggets Chorus achieve their goals as the assistant director.