Faces 4 Radio
"Faces 4 Radio" organized in Spring 2012, combining over 150 years of entertainment experience in a cappella, barbershop harmony, classical, doo wop, mixed choral, musical theatre, and sacred music. They are all members of the International Barbershop Harmony Society and represent chapters in Bryn-Mawr, Harrisburg, Reading, PA and Hamilton & Princeton, NJ. Faces 4 Radio are both a show and competition quartet, competing in both the open and senior categories. Members of the foursome include tenor Bob Bristow from Ambler, PA, lead Brad Brooks from Harrisburg, PA, bass Jeff Winik from Kendall Park, NJ, and baritone Marks Sanders from Douglassville, PA.
In the short time they have been together, they won the 2012 Mid-Atlantic District senior quartet championship held in Ocean City, MD., and recently in Orlando, FL., were named the 2013 Barbershop Harmony Society's International senior quartet silver medalist. To learn more about the quartet, you may visit their face book site at Faces 4 Radio or their web site at
www.faces4radioquartet.com
.
For information on availability and booking, please contact Mark Sanders -
bbsharmony@aol.com
or 610: 385-7166.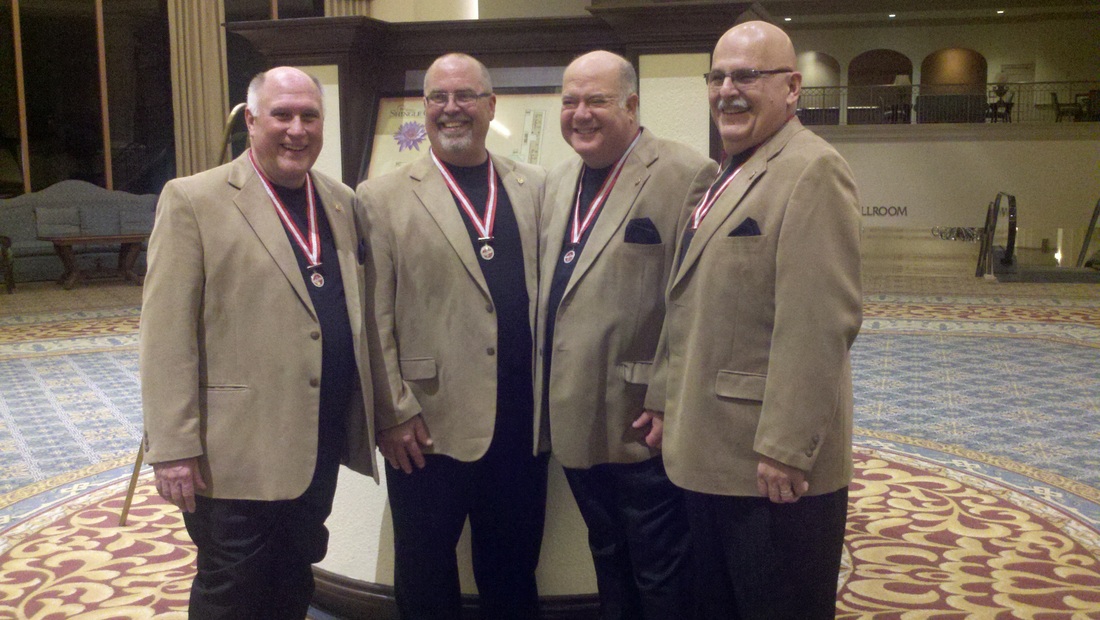 2014 International Senior Gold Medalists