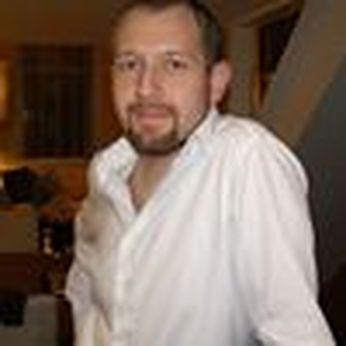 Brett Thomas
Chorus Director


Brett was born into the barbershop world. His Grandfather has been an active member since his birth, and got Brett started singing in the Pottstown, Pa Chorus at the age of 9. Brett now has over 20 years of barbershop experience. Through the years Brett has competed with many District level qualifying choruses and quartets. He has also been to the International level of competition several times in quartets. Brett's past quartet, Crunch Time, took 5th place bronze medal hon-ors in the 2008 Collegiate International Quartet contest and from there the quartet went on to represent the MAD in both 2009 and 2010, placing 25th both years consecutively, and taking MAD District quartet contest Silver medal in 2010. He has also, most recently, made and International competition appearance with his previous quartet, Top Shelf.

Brett has chorus director experience as well, having directed the Pottstown, PA chorus for 3 years and is currently director for the Reading, PA chorus.

Brett is currently an account manager for Staples Copy and Print division. He enjoys sports, particularly football (he is a die hard Philadelphia Eagles fan).

Brett resides in Reading, PA with his loving and beautiful girl friend, Robyn, who is an enthusiastic supporter of the barbershop style and of his musical pursuits.